Hey guys! Gerby here once again, and seeing as both the leaders of Delta Green were captured, and one of them has left the server, leaving me, and Will 'Verdugo' Johnson, as the leaders. And, as one of the leaders, I have decided to make the official topic about them! So, here it is!
NOTE: NONE OF THIS INFORMATION IS KNOWN IN CHARACTER, UNLESS YOU SOMEHOW ACCESSED OUR SYSTEM, INSIDE OUR BASE, AND PASSWORD PROTECTED, AND ALMOST UN-HACKABLE. THE LETTERS ARE ALSO RANDOMLY SCRAMBLED AROUND ON THE PAGE.
---Delta Green---
---Logging in---
---Password: ******---
---Successful Sign-In---
Database Successfully Opened :: Transferring.
*A loading screen appears. It seems to be a spinning green triangle.*
*A voice beckons over the system*
"Welcome to the system! Please, if you are not a confirmed member of The Delta Green, destroy this immediately."
*Suddenly, a large page opens, filled with text. The text appears to be scrambled into random letters, it would take months, maybe years to unscramble all of them.*
---Ranking---
Disciple:
 The recruit of The Delta Green. He doesn't know much, and must still fear RP, probably more than a citizen. He is afraid of his superiors and can only carry a radio when on a assignment.
Apprentice:
 Congratulations, you have actually made it into the force now! You still must fear RP, but are a little bit less weary of being a member. As an apprentice, you will usually pick a Patriot (Explain more later) to Leader (Explain more later) to be his or her's apprentice. You have a radio, and a 9MM. Only to be carried during operations. Upon becoming this rank, you must adopt an alias.
Patriot:
You are now a better-treated member of The Delta Green. Now, you can have a apprentice. But, this isn't authorization to be a badass. You are basically a citizen with a secret hideout, and a couple weapons. You are now authorized to carry radio, 9MM, and a uniform. No longer only on operations.
Guardian:
Simply put, a guardian of the base. They usually stay at the base, and make sure no raids happen, and stop them when they do. You are now authorized to carry a radio, 9MM, uniform, and MP7.
Soldier:
You are the people we rely on here. You are the first pick to go on operations, and make deals. Remember, all rules still apply, and you are NOT a badass. You are obviously more of a badass than the guardian, or patriot etc., but not anywhere close to the equivalent of a DvL. You are not authorized to carry a radio, 9MM, uniform, MP7 (Or shotgun), HE Grande(s).
Leader(s):
You are the big cheese. You lead this place, and people are expected to obey you. There is always two of these, so when one dies, the other can choose the soldier most capable of becoming the leader. You are authorized to carry just about everything, and there can't be more than two of you. You are authorized to carry anything you want.
Leaders:
Will 'Verdugo' Johnson (Steam Name: [SN-OP] L!ghtn!ng Tr!gger), and Johanna 'Phantom' Mason (Steam Name: [SN-A]Gerby!).
---Divisions---
Field Medic:
Self explanatory. You are a medic. You treat wounds on the field, and off. The same ranking system applies to you.
Ghost:
Basically the special-ops division. You complete anything that would be classified as a special-op mission. I.E. Going behind enemy lines, disguising as the enemy, assassinations, etc. Once again, the same ranking system applies to you.
MORE ARE TO BE ADDED!
---Radio Codes, and/or Slang Terms---
Shadow(s): Stay hidden/Get hiddenLight(them up): Begin FiringLamb: Sacrifice self if, and only if, completely neededCut the wires: Keep/Begin radio ScilenceReattach wires: Continue normal Radio Broadcasting[|Note: Combine codes can be used if everyone knows what they are.|]Officer: Vortigaunt or OfficerUniform: Rebel Uniform (either normal or Medical)Guy/Gal/Girl: Other Uprising MemberMetal-Head(s): Civil ProtectionLambda: Safezone or BaseGhost Man: G-Man and/or an unexplained person.
---Our Current Objective---
To rid the world of the Combine menace, and bring the world back to what it used to be, and to do this at all costs. This can range from a single bullet, to our lives.
---Theme Song---
---Pictures---
ABSOLUTELY CLASSIFIED.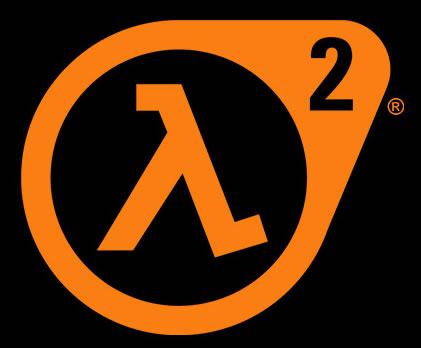 This, is our only chance at finding the Lambda, a force outside of the city, which we presume to be fully-equipped, and ready to help. This symbol is to be followed if seen at all costs.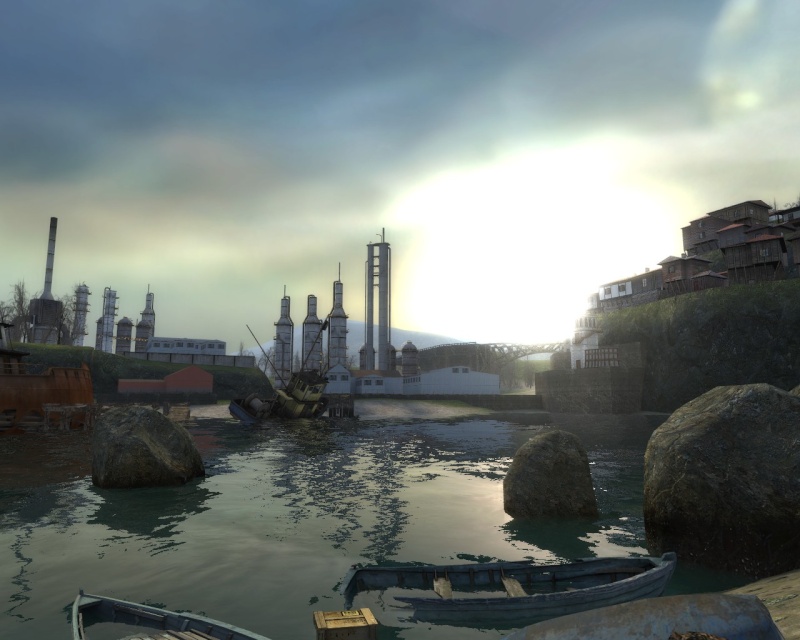 This is what somewhere out of the city is presumed to look like. The Lambda have transferred this picture to us as a hint to one of their bases.
*More pictures litter the screen with a little caption on the bottom*
This post is currently in a beta-stage. More will be added, most likely soon, but with Tr!gger (Will, the other owner) gone at the moment, it is hard to not post anything he wouldn't want.
Thank you,
-Gerby!
Last edited by Gerby! on Fri Jun 14, 2013 3:47 pm; edited 3 times in total



Posts

: 6


Join date

: 2013-06-02



#1. There was a broadcast stating that TWO important rebel leaders were captured. There was only you two, and no other rebel group.

#2. "The Country Club" was abandoned by us, and we were never told of the other terms. And, friendlies would be completely obvious.

#3. IC'ly the message would obviously be encrypted.

#4. Me and Will basically made a branch of "Delta Green." If you weren't captured, which I'm pretty sure you were, our characters (Will and Johanna) basically left to make another branch, AND, we believe you were captured, as the broadcast we heard IC'ly clearly stated "TWO important rebel leaders were captured..." And, if your character died after being caught, I believe that would mean a PK, seeing as it would be classified as amputation.

#5. That theme song is fucking epic. The current one will be replaced with that soon.
Wait wait wait wait wait..... So I was PKed without even being consulted? I call bullshit



Posts

: 6


Join date

: 2013-06-02



I never stated you WERE PK'd. I stated that if you were captured, and killed while captured, then it would be classified as an amputation, which, equals a PK.


Similar topics
---
Permissions in this forum:
You
cannot
reply to topics in this forum